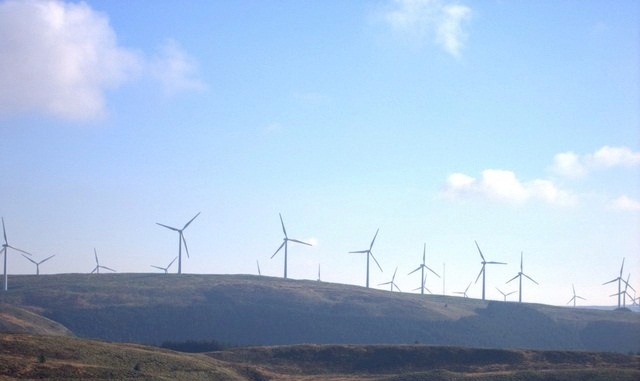 Record levels of interest are being reported in renewable energy as a source of income among farmers struggling financially.
In a year that saw crop yields reduced and productivity down to levels seen in the 1980s, renewable energy provided support for British farms according to Dr. Jonathan Scurlock.
"2012 was a difficult year for the farming community, with bad weather hitting incomes hard. Investing in renewable energy provides farmers and growers with additional earnings at a time when farm budgets have become very stretched" said Dr Scurlock, NFU chief adviser.
According to lending figures from NatWest and RBS, the bulk of farmers interested in renewable energy are in the Midlands, at 40 per cent, followed by Scotland, the North East and the South West.
The NFU Farm Energy Service celebrates its first anniversary and has so far helped 1,550 farms around the UK in the twelve months since it was launched.
52% of renewable queries made to the service relate to solar technologies, which tend to have more eligible sites than any other technologies.
The number of agricultural solar installations has increased recently, according to renewable energy specialists.
"We have seen an increase in the number of agricultural customers as from a farmer's point of view it makes sense to reduce their energy bills and make the most of the land they have available by installing solar panels" said Sam Tilley, Managing Director of Infinite Energy.
"People often think solar systems need to be implemented on roofs but ground implementations are becoming increasingly popular."
Wicks Manor has been producing pork for over 40 years on the family run pig farm in Essex. They saw the electricity bills continuing to rise and wanted a way to reduce their CO2 emissions.
"Pigs are born and bred at Wicks Manor, they eat wheat and barley grown and milled on the farm. We wanted to find a 'greener' way to run the operation, renewable systems are the way forward for farmers" said Fergus Howie, Partner of Wicks Manor.
30 per cent of renewable queries relate to wind turbines which, according to specialist surveyors Fisher German, offer farmers a particularly strong rate of return. Yields can reach 25 per cent in areas of high wind.
Meanwhile, analysis from NatWest and RBS and trade association RenewableUK today suggests that most wind farm installations for 2012 were up to 80kW, making farmers between £12,000 and £50,000 a year.
Maria McCaffery, Chief Executive of RenewableUK, said: "Farmers are experts at harnessing the Earth's natural resources, so it's no surprise that they are leading the way on wind energy."
"The UK has the most powerful wind resource in Europe and this has provided a vital source of income for farmers, helping to preserve rural communities in Britain."
The past year has also shown that two barriers to the uptake of renewable energy – financing and planning – have not been as difficult as was feared when the Service launched.
In a January 2012 survey before the Service was launched, the NFU and NatWest found that 34 per cent of farmers were concerned about the cost and over half were nervous about planning.
However, according to Fisher German, the approval rate for wind projects is very strong.
82 per cent of applications for smaller wind turbines (between 5 and 50kW) are approved at local level (Planning Committee or under Officers delegated powers).
Of the 18 per cent that do go to appeal, a further two thirds are also granted consent.
Medium sized turbines can take 18-24 months to get through planning but, even here, the success rate remains high with 85 per cent of the applications being granted planning permission.
Liberty Stones from Fisher German said: "National Planning Policy currently recognises that small scale renewable projects make a valuable contribution to cutting emissions and promotes the approval of such projects subject to their impacts being acceptable. Provided farmers receive the right support, planning is not the concern that many anticipate."
Scientific tools can also help make financing less of a concern. In July 2012, NatWest and RBS teamed up with the Met Office to provide farm prospects with tailored wind speed data, allowing farmers to assess the profitability of a wind turbine project early on and in great detail.
Altogether, the NFU estimates that, in 2012, one in five NFU members produced clean electricity from the sun and wind.